The increasing number of mobile users worldwide, which prefer using their mobile devices when searching for something on the Internet, changed the rules of the game for everybody present online. In other words, if you have a website these days and you're looking to be successful at what you're doing, then you need to address the preferences and requirements of this niche of users. How can this be possible? Well, the answer lies in responsive design, the newest form of website design that was created to cater the needs of mobile users, regardless of their chosen devices. Considering that WordPress is one of the most appreciated CMS platforms out there, it was only natural for it to keep up the pace with these changes.
So, if you want to have a website that can provide responsive design to its visitors and you would like to use WordPress, then it is worth knowing that both of them are available options at the time. WordPress is supported by a very large community of web developers, who constantly work on improving and updating this platform. Thus, as it was expected, responsive design is one of the latest developments available for all WordPress users. Why should you bother to take responsive design into account? Well, first of all, just think about the high number of people that are using a mobile device to access the Internet. Maybe you are one of them as well or you have friends and family members that do it, which are the most obvious proof that mobile devices are extremely used these days.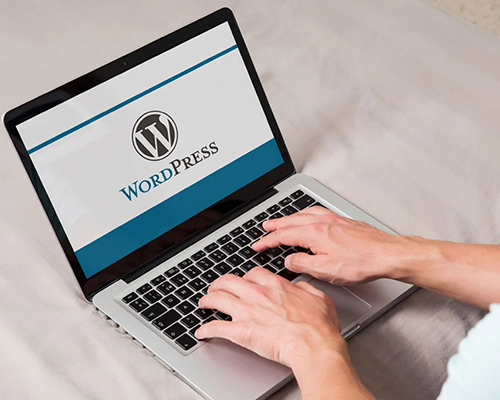 Secondly, a website with a standard design will not look good on a mobile device. Because it cannot adapt to the user's device, the page will appear way too stretched across the screen and beyond it, making the mobile user scroll and scroll even more to find the desired buttons and page sections. This can be rather frustrating and it affects user experience in a great deal. So, it is not uncommon for mobile users to leave a page if does not provide a responsive design. As a business owner, are you ready to lose all those potential clients? It's best if you don't do so and take advantage of the fact that you can develop with the help of WordPress, a responsive website. This way, the web pages will immediately adapt to the visitor's screen size, allowing him to navigate around the site with ease.
Another reason that should make you think about a responsive WordPress website is the fact that Google appreciates this kind of websites a lot. How much? Well enough to give your site a higher rank when it comes to search results so that your website's visibility will be significantly improved. So, while it may cost you a little more to get this kind of website design, it is an investment that is definitely worth making for the prosperity and success of your business, as it allows you to tap into an additional niche of customers, which cannot be reached through traditional web design.